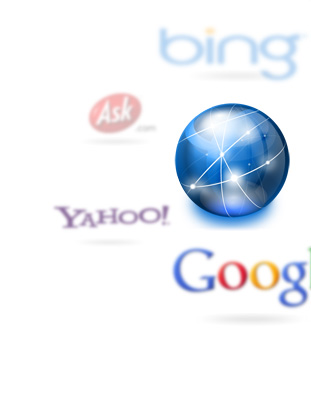 Search Engine Optimisation Package
Having a well designed website is only the first step in making sure your website is successful, the ongoing most important step is to attract customers to your site.
enflexion has considerable experience in assisting businesses Search Engine Optimise your website.
There are three common ways of promoting your website and attracting customers:
Google Adwords
Where you pay for advertising in the sponsored links at the very top and side of Google search results.
Organic Searches
These are the FREE listings that are returned by search engines such as Google when users do a search.
Other offline advertising
Local newspaper, Yellow Pages, In Store Adverts, Cross Promotion Activities etc.
By far the most effective long term way to attract new customers to your website is through Search Engine Optimisation.
For a brand new website Search Engine Optimisation is certainly required as your website needs to be 'promoted online' quite heavily.
We have three different ongoing packages available for a monthly fee on a six month minimum contract.
Bronze $275 a month

Silver $550 per month

Gold $1100 per month

Keyword Analysis
SEO Audit Once a Month
50 inbound links
On site optimsation

Keyword Analysis
SEO Audit once a month
100 inbound Links
On site optimsation

Keyword Anslysis
SEO Audit once a month
250 inbound links a month
On site optimsation
1 SEO Article a Month
Generally we would suggest the bronze package for websites that have already reached the top ten for the majority of their Search Keywords, and are looking to maintain their position.
The Silver package is for site where they are not yet getting good results on the targeted keywords and the keywords are of mid competitiveness.
The Gold Package is for high competitive keywords that are very hard to attain good rankings with and are difficult to maintain rankings.
Keyword Analysis
As a core component of starting your SEO project we will help identify targeted keywords and key phrases for your website. This is very important as we must make sure that the keywords you choose are relevant ANd have a high enough search volume.
SEO Micro Audit
The SEO Audit reviews the website against a set number of SEO criteria including:
Broken Links;
Incomplete Content;
Duplicate Content;
Missing Page Titles
Other Code Based Errors
keyword Density
For minor issues these will be automatically fixed, however for some larger issues they will be identified and discussed with you and any costs identified.
Please consider whether you would like to continue your SEO campaign and contact me either via email or call our team on 1300 730 560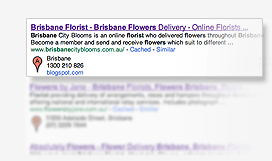 Brisbane City Blooms
enflexion undertook their long term Search Engine Optimization putting them on the first page for virtually all of their targeted keywords.
www.brisbanecityblooms.com.au