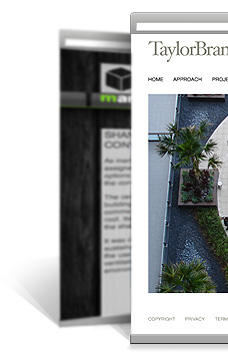 enflexion can provide specialist development services for all Graphic User Interfaces (GUI) and small to medium sized web applications. enflexion development includes:
GUI Templates
Most online applications use templates to define the graphical and Information Architecture of the site and each page. A GUI template also known as a User Interface, is the way that clear uniformity is provided to the site increasing the usability of the site.
The GUI templates can be used to provide a prototype for a system before the back end database has been developed. This is highly useful in conducting user analysis and usability evaluation before expensive systems integration work has commenced.
GUI templates are usually provided as static HTML pages without database interactivity, although simple database inetractivity can be provided if necessary for a fully working prototype.
Full websites
enflexion can provide a full development service for online applications from the initial vision and functional requirements to the selection and implementation of high end portal application systems. All enflexion websites are developed using individually designed templates and can be as simple as static information sites to interactive online e commerce sites using high end Content Management Systems.
Standards compliant coding
Standards in coding are very important for the future ability of online technologies to fully encompass new and fast changing technologies. The use of standards for coding will also ensure that a product will perfom as expected on different browsers and different hardware. Websites written using non standard code for Internet Explorere will not perform as expected on Netscape Navigator.
With the introduction of new browser hardware such as Web TV, Internet Kiosks, PDA's and other devices, standards compliance will allow the same content to be viewed on all these devices without extensive reprogramming. This will save organisation's money, time and allow them to enter new markets quickly.
The final reason for standards compliant template is to achieve a high level of Accessibility for people with disabilities. Standards compliance coding ensures that all elevels of the Web Access Initiative for accessibility are met.
There are however a number of areas where a system cannot be full standards compliant due to the way the main stream browsers treat the code. This is however usually realted only to one or two code tags and does not affect the rest of the code.
Our Design Methodology
enflexion uses a customised User Centric Design methodology in developing and designing online websites and applications. This is an iterative process which includes the users and the client in all aspects of the design process to test and validate the approach taken. The process involves four steps:
Understanding and Analysis
Prototyping
Testing
Deployment
enflexion promotes a simple, crisp and uncluttered approach to design in recognition of the needs of users and the channels of communication. Images are used sparingly and when used they are used to add value to the user's experience rather than for the sake of "filling in space". All images and graphics are reduced to as small a file size as possible to increase the download speed and decrease the download time.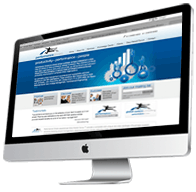 Performance Drivers
enflexion developed a very effective brand design and used the Sliced Bread CMS to manage the site.
The website is now at the core of their sales and marketing activities.
www.performancedrivers.com.au