Social Media Strategy
hese days itís no longer enough to have great Search Engine Optimisation and excellent Google Adwords you need to be on top of Social Media.
Donít worry if you donít know your twitter from your Orkut, we can help translate it all for you.
As a core component of your online strategy you must have an extremely well integrated Social Media Strategy. We can assist you with both onsite and offsite integration and assist you with a simple strategy for moving forward.
To achieve this seamless integration we employ any and all of the following for you on site:
Like & Share Buttons on all Pages
Open Graph Enabled Metadata For Facebook
Log in to your website with Facebook Connect
Facebook Comments for On Site Product Reviews
Facebook Pages for the Business
We can also assist you with managing your social media tactics over the long term as well.
51% of Facebook fans are more likely to buy the brands they fan.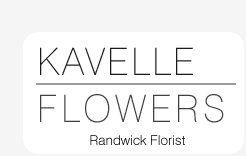 Kavelle Flowers
enflexion assisted Kavelle Flowers with facebook integration on the website. This was achieved through Like & share buttons on all pages and link to facebook page.
www.kavelleflowers.com.au